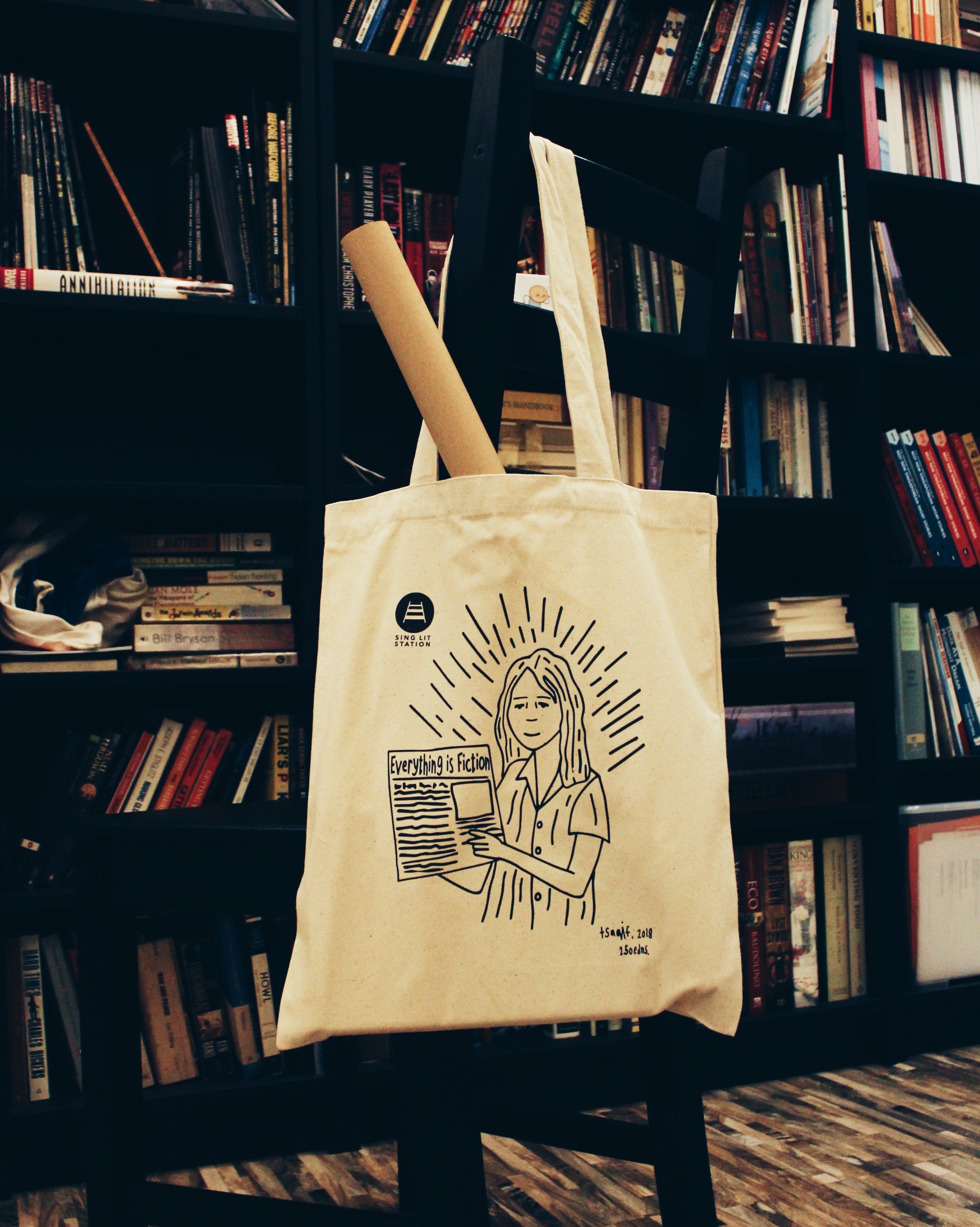 SLS Tote No. 1
SING LIT STATION
proudly presnets
OUR TOTE NO. 1
Do you not have enough tote bags in your life? Have all of them disintegrated because you've found them too thin? Are your shoulders aching because the handles are cutting into your skin??
Sing Lit Station is proud to commemorate the first of our Tote series with a cute and cheeky illustration by Tsaqif Fadali. Made out of a sturdy cotton with plenty of room to spare, only 250 pieces are available for sale.
__________
SIZE GUIDE
35cm (width), 40cm (height, not including handles)
__________
ABOUT THE ILLUSTRATOR
Tsaqif Fadali is an undergraduate studying Communications at SIM. He is also a freelance designer and illustrator. Find him on Instagram at @tsaq1f.
__________
EVENT-ONLY BUNDLE
At our various projects and events, you'll be able to purchase the SLS Basic Tee with the SLS Tote No. 1 for $20 only. Do catch us when you can!